We're celebrating 30 years! 1987-2017. 
Sometimes it's the simplest concept that has the greatest impact. An unwanted dog in an animal shelter, a troubled teenager in a group home. How can they help each other?
Founded in 1987, the H.A.L.T. Program (Humans and Animals Learning Together) provides a therapeutic intervention for at-risk adolescents through dog obedience training in Knoxville, TN. Dogs are rescued from area shelters for the class and then adopted after the class is complete. While the dogs are learning basic obedience from their adolescent handlers, the kids are learning about teamwork, self-respect, patience, and understanding from their dogs. Learn more about our story here.
Please Support our Generous Sponsors
Donate Online using PayPal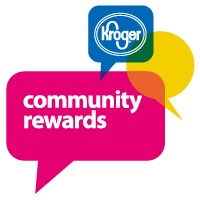 What's New?
We are happy to share our new group of dogs participating in our fall class. Meet Fozzie, Lydia, Minnie, Otis and Penny! They have their first outing at the adotpion…
We are happy to share the Fab Five participating in our spring class! While the 4 groups of teens are teaching their dogs, they will be learning patience, respect, responsibility…
We are happy to share the Fab Five participating in our fall class! While the 4 groups of teens are teaching their dogs, they will be learning patience, respect, responsibility…
All The News