At-risk adolescents participating in H.A.L.T. are from area residential centers for the treatment of substance and/or physical abuse, and behavioral and/or alienation problems. They are selected by the staff of their agency to come to the H.A.L.T. training site for the program based on those they feel will have the most benefit from the program.
To date, H.A.L.T. has successfully worked with close to 1400 troubled teens, and each one of these young lives has been affected by their experience at H.A.L.T. Almost 350 adult dogs have been rescued from euthanasia, obedience trained, and successfully adopted.
EVALUATION OF BENEFITS:
Dr. Elizabeth Strand is the Founding Director of Veterinary Social Work at the University of Tennessee College of Veterinary Medicine. She and her staff worked with the H.A.L.T. program for several years to collect Pre and Post-class data on participants' levels of self-esteem, depression, and attitudes towards animals. Below are the results from some of those surveys:
92% of respondents reported improved self-esteem on the Rosenberg Self-Esteem Scale
92% of respondents scored lower for depression on the Center for Epidemiological Studies Depression Scale for Children (CES-DC)
62% of respondents reported improved attitudes towards animals
They are also given a satisfaction survey:
94% of respondents felt they learned important skills through H.A.L.T.
88% of respondents felt that they made a difference
94% of respondents felt that training was presented in a way they could understand
94% of respondents felt respected by the H.A.L.T. staff
88% of respondents found the educational material to be interesting
94% of respondents felt successful in training their H.A.L.T. dog
71% of respondents felt they would be comfortable training a different dog (*many of our teens get very attached to their dog and don't want to train another dog)
94% of respondents felt they had something positive to offer others
94% of respondents felt good about completing the H.A.L.T. program
88% of respondents would encourage their friends to participate in H.A.L.T.
QUOTES FROM AGENCIES:
Agency staff also report seeing improvements in the participants at their residential facilities including self-esteem, self-confidence, and willingness to participate in activities.
"One of the kids has been dealing with grief. It was so powerful for her to realize that she took part in "saving a  life" of an animal and that she could really train a dog to make a difference."
"The boys are always so excited about going, I really think it makes a big difference in there lives to feel like they have really helped train the dogs, and they feel like they are a part of something, and actually accomplish something positive."
"It really gave the kids something to look forward to. For some it allowed them to think about their decisions, for others they learned patience."
Student Comments: Things I learned about myself…
That animals are loving. To think before you get a pet. Get your dog spayed or neutered. Got over my fear. Dog are like people they have feelings too. Patience. I'm awesome! I'm capable of anything! I can be lovable. Animals have feelings similar to mine. I can be patient. I can get along with animals pretty well. Discipline. Communication. I have the ability to train an animal. I learned I am very patient.
Student Comments: How to make H.A.L.T. better…
You can't make it better than this. You couldn't. Nothing, because it the best I love HALT! The volulnteers are awesome! I hope everyone gets to experience something like this! Perfect, couldn't be better.
QUOTES FROM PAST STUDENT TRAINERS: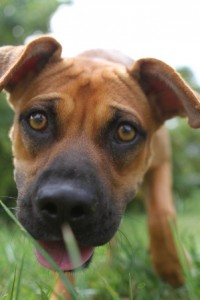 "To Sadie's new parents – Sadie is a full speed ahead kind of dog. She enjoys every minute of her day. You have been blessed with an animal who will give you unconditional love. I have had the honor of knowing and working with Sadie for 4 short weeks, but my life will never be the same. Enjoy every moment with her – its invaluable.
"Dear owners of Teddy – He is a very focused and smart dog. He loves to be a lap dog and loves his ears rubbed. He is, (well I think he is) the smartest dog in 2012's fall class of HALT. You have adopted a wonderful dog. Good luck and God bless you for adopting an in need soul."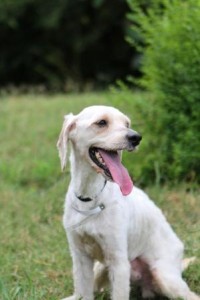 "Dear Teddy's New Family – Thank you for adopting Teddy, it means a lot to me. Teddy is a great dog, he is playful and loves kids. He will not bite people and run away from you. He is the coolest dog I know. Please take good care of Teddy and don't let anything happen to him. Teddy, I love you, you will forever be in my heart."